MailChimp Acquires Courier- Small Business Insights From Around The World
Heads up! Mailchimp acquires Courier, an international media company, to help modern and small business entrepreneurs get small biz insights from around the world!
Mailchimp announced today that they are "excited to share that Courier, a London-based media company, has recently joined the Mailchimp family."  The Courier team will continue to operate independently out of London and remain a separate entity from Mailchimp.
What does this mean for small businesses that use Mailchimp?
Courier, so we've researched, found that they provide small businesses, founders, and entrepreneurs articles, stories, interviews, and guides plus a podcast and events to help them "work better, live smarter, and be happier".  The content they produce, Mailchimp advises,  will be an incredible asset to their customers ….. to start and grow their businesses.
The information provided by Mailchimp didn't offer much additional detail besides saying that these articles give advice, insight, and inspiration, to get easy-to-understand advice on everything from opening a shop and managing staff to mastering cash flow and frontline modern business insight.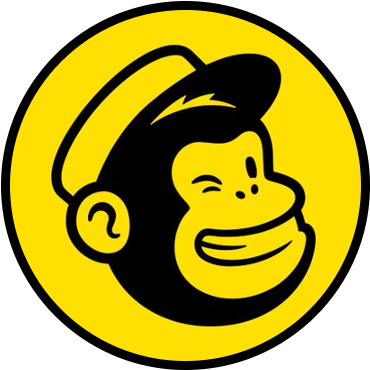 Statement from Mailchimp on the acquisition and merger of Courier:
"Jeff and his team have built a fantastic product and community in Courier, and we've gotten to experience that first-hand in our partnership with them. We share so much in common with them—their values, their deep empathy for their audience, and their desire to enable their audience's success. We're excited to help fuel their growth and make Courier more widely available to creators and entrepreneurs around the world."
Mark DiCristina, VP of Brand and Mailchimp Studios, Mailchimp, March 3, 2020
  Statement from Courier on the acquiring and merger with Mailchimp:
"We've known Mailchimp for quite some time as a terrific brand partner, so when they approached us to talk about how we might be able to integrate more closely and take Courier to another level, it felt like a very natural fit. Our mission, like theirs, has always been to be a voice and a trusted friend for a new generation of entrepreneurs who don't look or act like 'big business.' In Mailchimp, we've found a perfect fit with a company who loves what we do today on a small scale, and who can help us impact millions more people on a level we could never have achieved on our own. I'm incredibly excited for Courier to join the Mailchimp family and bring the Courier message to people all around the world." Jeff Taylor, Founder, Courier, March 3, 2020
Mailchimp did offer an additional link to their site where there is now Mailchimp's page with the new Courier articles.
Every Friday, Courier will publish five fresh stories about working better and living smarter in the Courier Weekly newsletter. You can subscribe to Courier here.
Courier also has a weekly podcast that features discussions with business experts and founders who provide insights on big issues, ideas, and trends for those looking to launch and grow their own business. You can listen on Apple Podcasts, Spotify, or your favorite podcast player.
Follow Mailchimp online:
Courier Website – https://mailchimp.com/
Courier Twitter – twitter.com/Mailchimp
Courier Facebook – facebook.com/mailchimp
Courier Instagram – instagram.com/mailchimp/
Follow Courier online:
Courier Website – Couriermedia.co
Courier Twitter – twitter.com/couriermedia
Courier Facebook – facebook.com/Couriermedia/
Courier Instagram – instagram.com/couriermedia/
---
Original post: July 13th, 2020