Memorial Day Marketing Ideas
/
Monday, May 15, 2017
/
Published in
Blog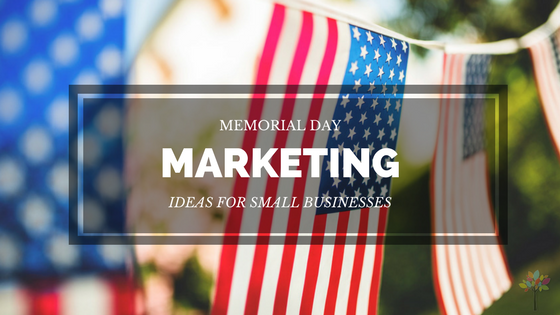 Looking for unique or holiday worthy Memorial Day marketing ideas?
Remember, Memorial Day is a day that is first and foremost meant to honor the fallen soldiers who've given their lives for our country and freedoms.
And for many, it also represents the beginning of summer.
As a business, we highly recommend not using this day to market your products. If you are having a Memorial Day weekend or day sale, then we suggest posting a few days prior to the actual day and only posting an honorary image or video on the actual day of.
Where To Post?
Facebook – Honorary Images, Holiday Recipes, Merchandise,
TwtQpon – Offer Holiday Deal
Twitter Collages – Honorary images
Snapchat – Image of stars and stripes themed merchandise
Instagram – Share
Pinterest – Encourage followers to create summer themed board
Google + – Share keyword item related to holiday
When To Post?
Here are some examples of post worthy marketing ideas:
1 WEEK BEFORE THE WEEKEND
Use the American Flag colors, red, white and blue
Send Email
Special Promotion
Launch Groupon Campaign
Unveil Summer Products/Services
Include Summer Related Freebie
FRIDAY BEFORE HOLIDAY WEEKEND
Share Memorial Day Event
Memorial Day Recipes
VIP Exclusive Offer
Happy Hour Special
Hang Flag
DAY OF
Redecorate Pages, Covers, Profiles
Honorary Memorial Day Post
Image or video
Host a Memorial Day Event
Toy Soldiers
Have toy soldiers by entrance/exit for customers take and include sign, "Take a toy soldier home to remind you of the fallen men and women who sacrifice their lives."
DAY AFTER
Share Memorial Day Images
Promote Summer Products/Services