Top 10 Best Keyword Research Tools We Love For Boosting SEO
There are many, MANY different keyword research tools you can use to help create the best keyword groupings.
They all provide an array of benefits, but mostly they are designed to help maximize a website's SEO and SERP results.
However, finding them all and then finding ones that fit your preferences is another thing!
Well, you're in luck because we have put together a list of our top 10 keyword research tools to help boost your website's SEO.
Use these tools to help you find short-tail, long-tail and LSI keywords.
Here is the list of our favorite keyword research tools.
See below for more detail.
Keyword Research Tools Detail
1. (A) Google Search
Google Search is great because they provide an automatic keyword assist right in their search bar. Easily find the top keyword phrases for your particular keyword by simply typing it into the search bar. The results will be semantically related.
---
1. (B) Google Search/Related 
Once you've put your keyword into the Google search box and hit enter, go to the bottom of the page and take a look at the "related" box that says "Searches related to…" This list gives you most recent and top related keywords that you can use within your content or create additional articles with.

---
You can view the trending keywords related to your keyword by going to Google Trends. Don't forget to check "Rising"!
---
Go to Google Correlate to view related search patterns and trends.
---
LSI Graph is one of our favorites. This gives you crazy lists on related LSI keywords that you can drill further into Google search and other keyword tools. Just remember that you can only check this 3 times a day.
---
This is the only keyword tool on our list that isn't free, but it's definitely a great resource tool that we didn't want to leave out.  This WordPress plugin is $9/month.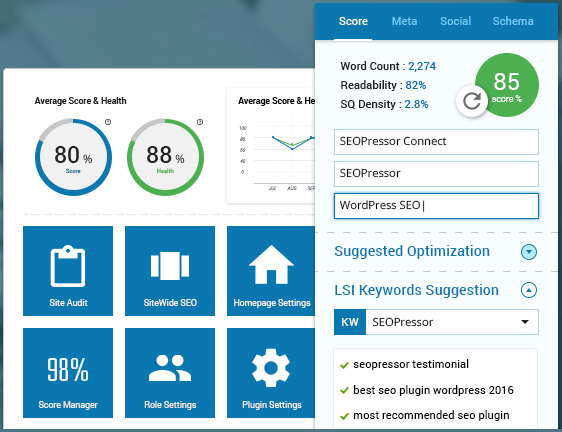 ---
Find related keywords and keyword groups by going to Google Adwords, signing in and choosing Tools > Keyword Planner.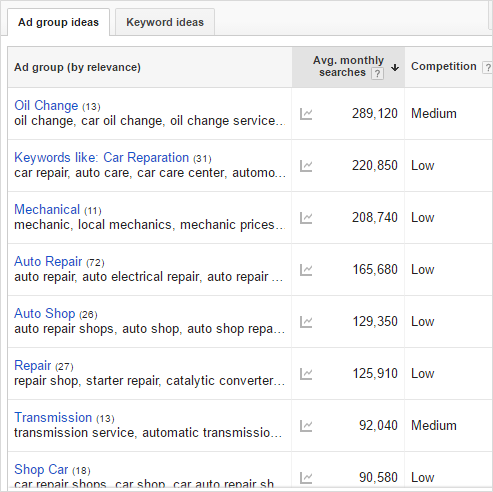 ---
This site provides over 300 LSI keywords adding A – Z suffixes for each one.
---
You can use WordTracker for basic keyword research and LSI keyword ideas.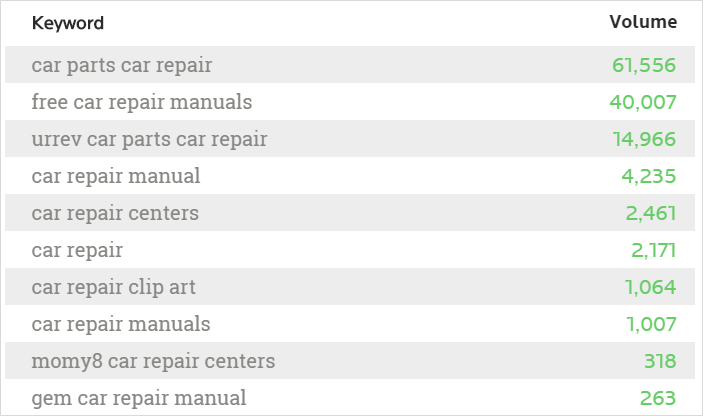 ---
SEMRush is one of our favorites. Mainly because it has a big selection of filters and tpes of statistical data available for free. Free membership sign-in, keyword research reports, and listings.
Notice misspellings for related keywords like "car reapir" and "car repare"
---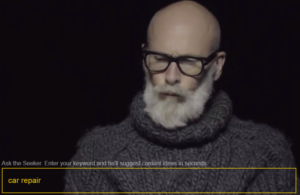 Get Top Questions asked, Top Propositions (For, Near, Versus, To, With).  Answers come in data form or a really neat circular visualization map (as shown below).
Questions you can use as titles or text within your article like:
Why is car repair so expensive?
When to repair car brakes?
Where to repair car window?
---
Now What? What to Do Next
Now you know the basics. As they say: "With great power comes great responsibility", the originality of this quote may be unknown, while some of our own staff argues that it was Superman (no, it's not, Jeff), we have a slight variation of it.
"With great knowledge comes great power."
You can now use the keyword tools in this article, as well as the H1 tags and long-tail keywords in your articles today.
Here is an easy to-do-list to have completed in 5 days.
DAY 1: Import an SEO plugin to your site (WordPress)
Make a list of all your services and products
Use that list to search Google for short-tail and long-tail keyword (phrases)
DAY 2: Add Topic Keywords to every page
DAY 3: Add Topic Keywords to every post
DAY 4: Put Alt Tags on every image in your media
DAY 5: Replace regular keywords with short-tail and long-tail keywords and phrases to the titles and context of each relevant page
Was that a lot to take in? Well, just remember we're here to help you learn and help you use these tools to grow your business. Sometimes it's easier to take in bite-sized info packs, so keep us bookmarked and keep coming back!
---